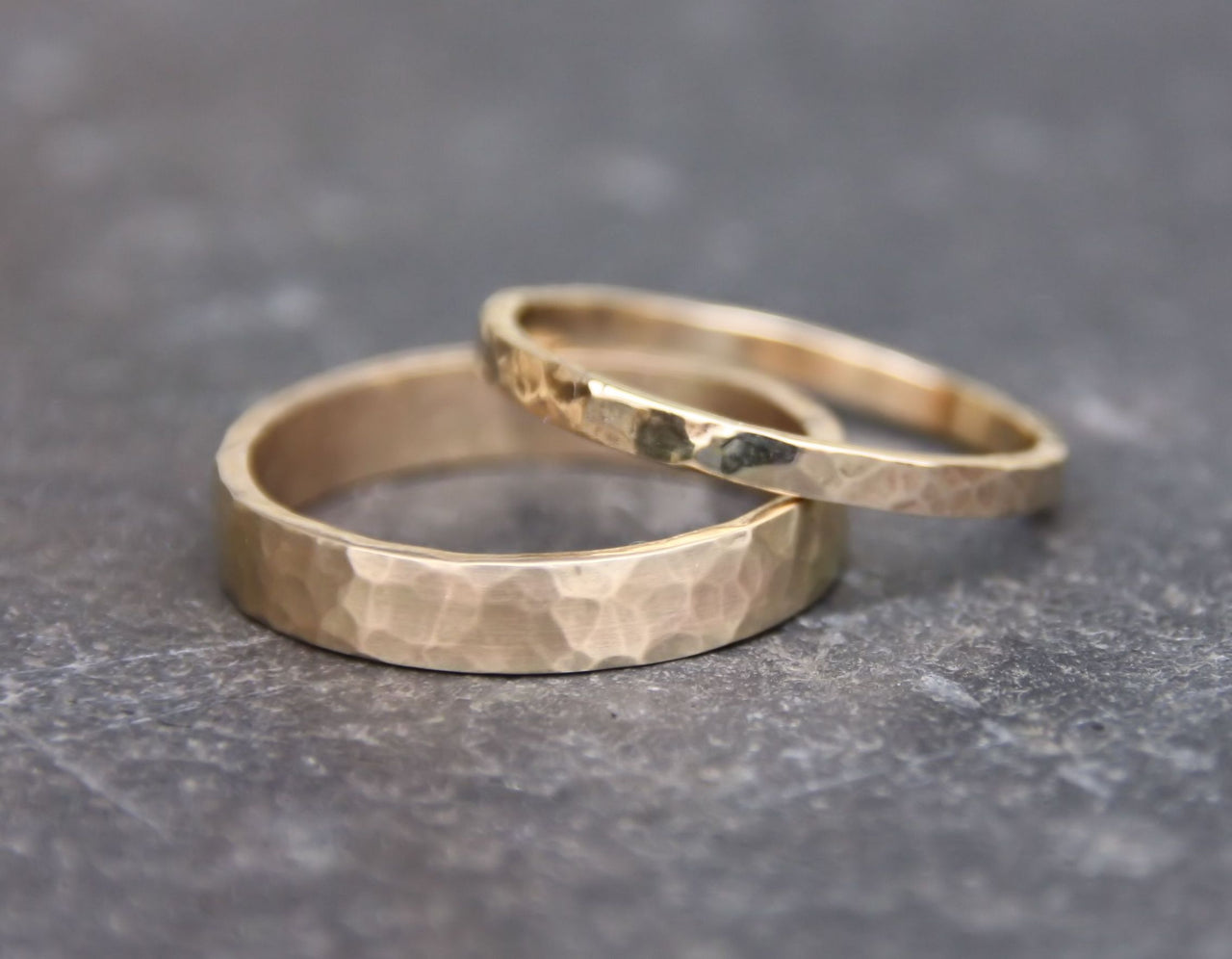 Hand Make Your Own Wedding Rings
Date: On Arrangement - 10.00am - 4.00pm (Exclusive use of workshop).
Location: 39 Southside Street - held above the gallery.

Price: 385.00 GBP Per couple - 1 day (materials extra)
1 Day course for one couple (for simple designed wedding bands)

The day workshop is exclusively for one couple to spend the day in the studio with Victoria Sewart to make your rings from start to finish. We will take you step by step through the process.
Contact Victoria Sewart to Book Workshop
Workshop Details
Before you come we will discuss in detail exactly what you want for your rings. A fairly simple band ring can usually be made from start to finish in one day even with no prior experience. Even if you have never done any silversmithing before, you will be able to make perfectly finished rings. There are options for more complex designs to be completed over more time.

If we have to run over by more than an hour then extra charges will be added for the time per hour.

Additional to this is the cost of your raw material, which varies depending on which metal you choose. We can discuss material costs and options before you make your booking.

We don't take bookings through the website as we prefer to discuss your needs with you, and then we can match you to the most suitable course. We can take your deposit to secure your place at the same time.
Wedding Rings Made By Our Customers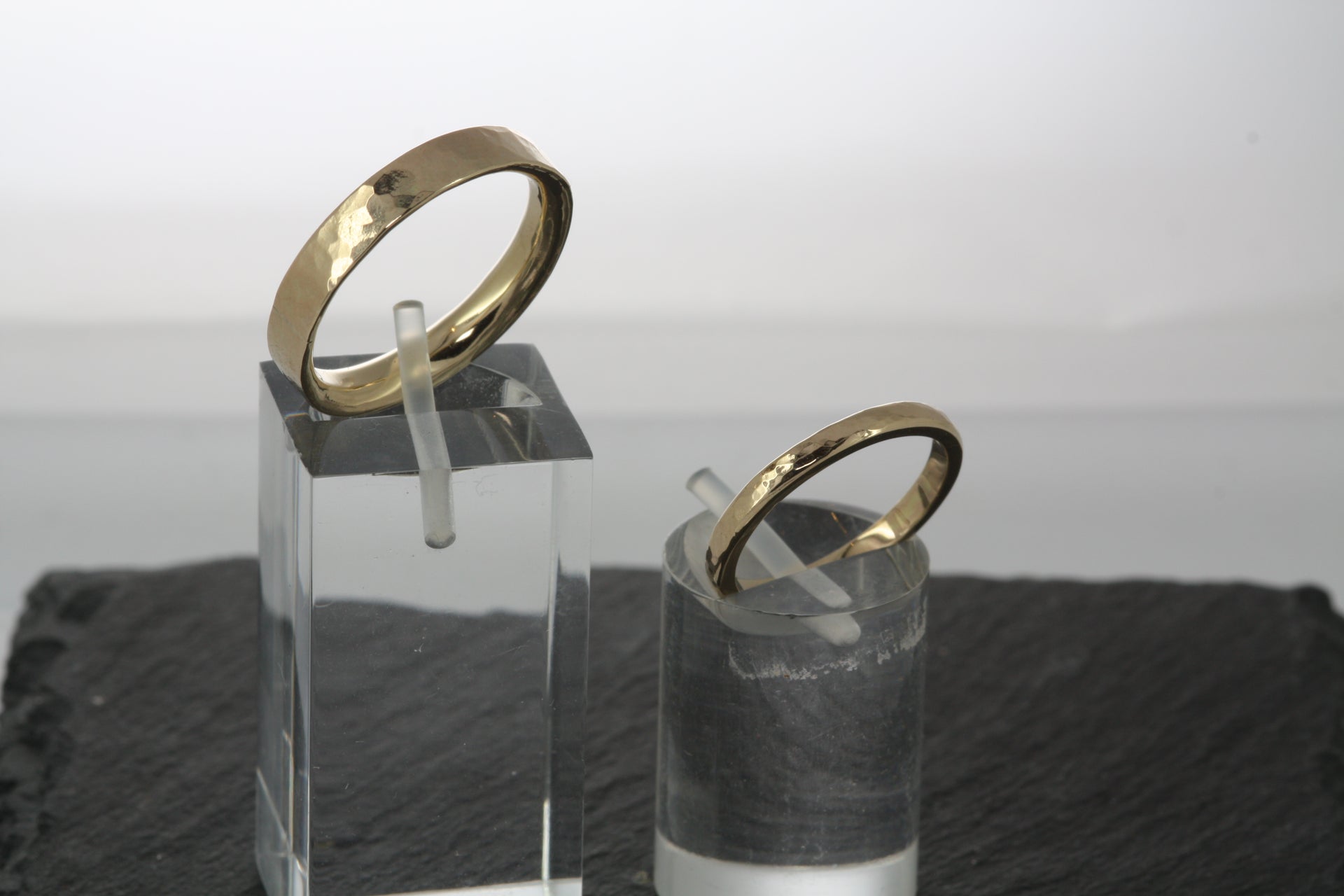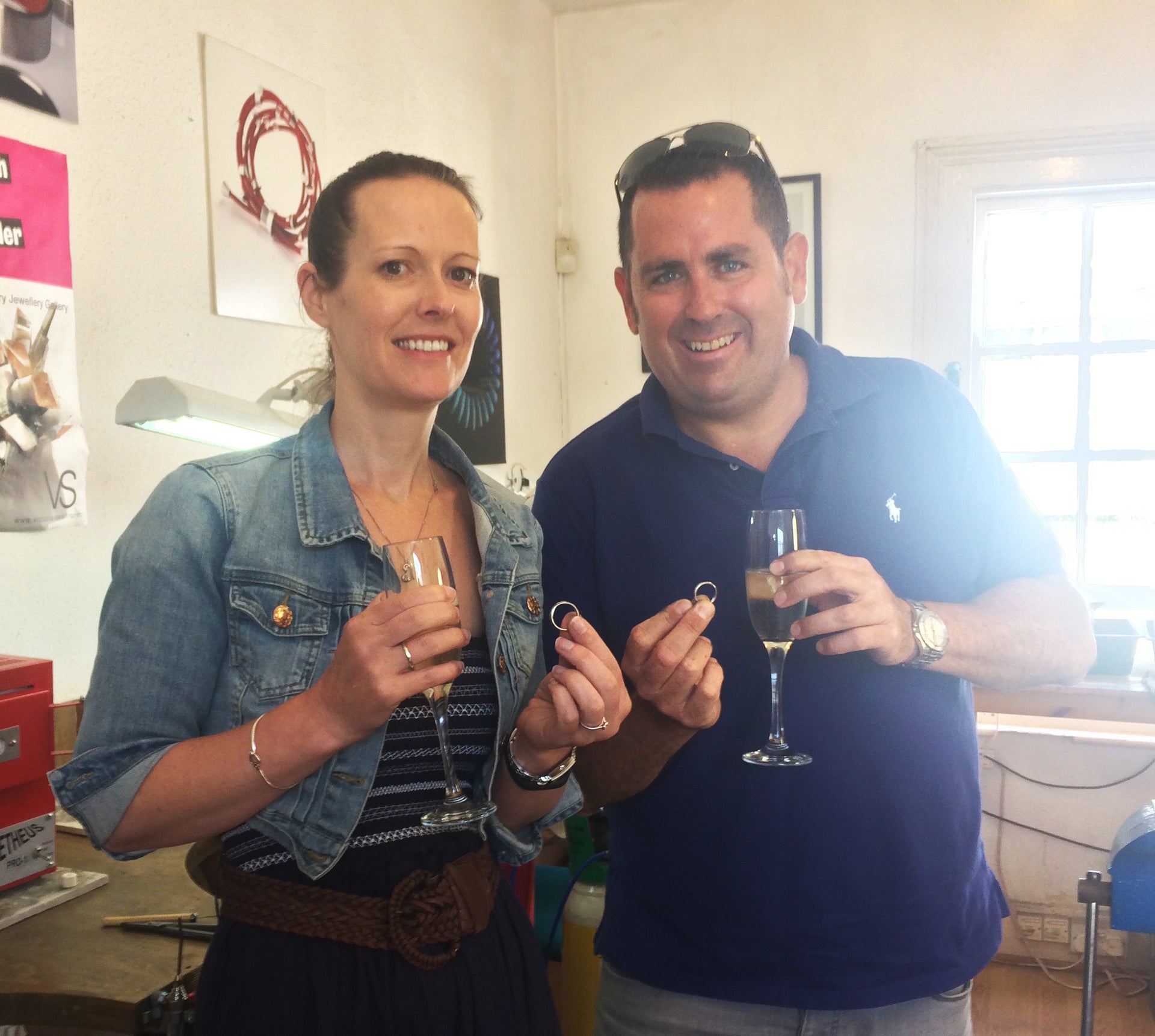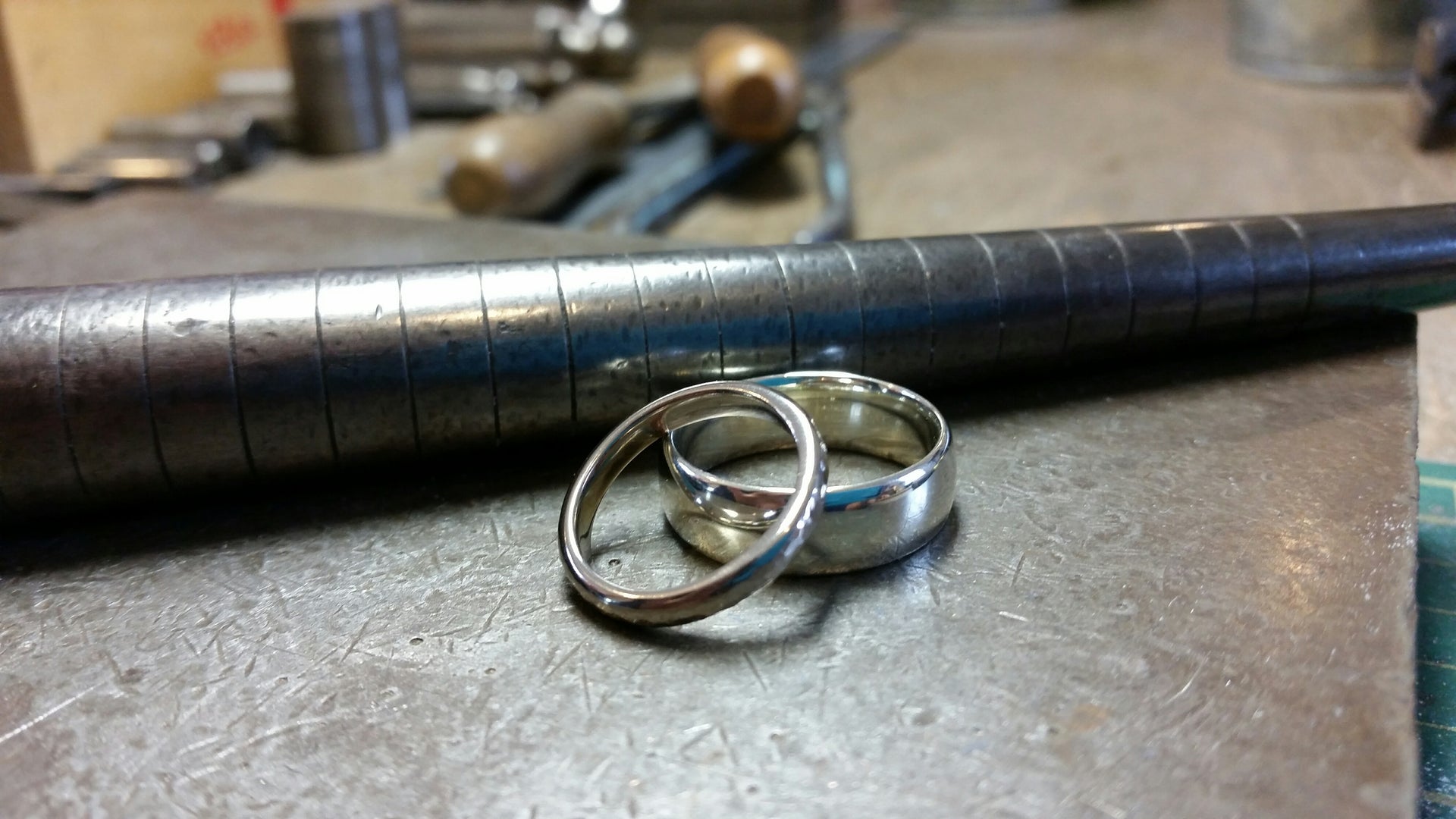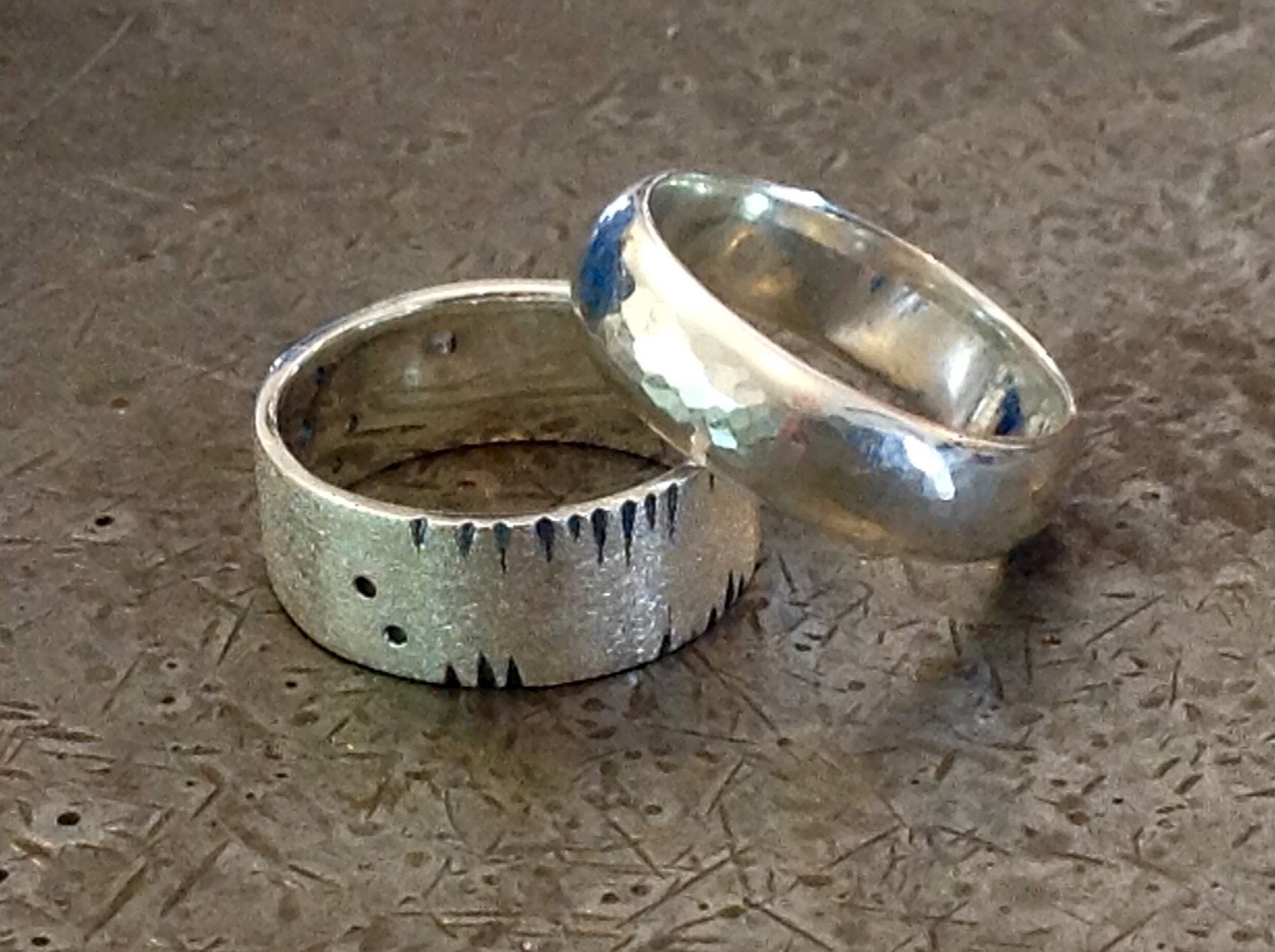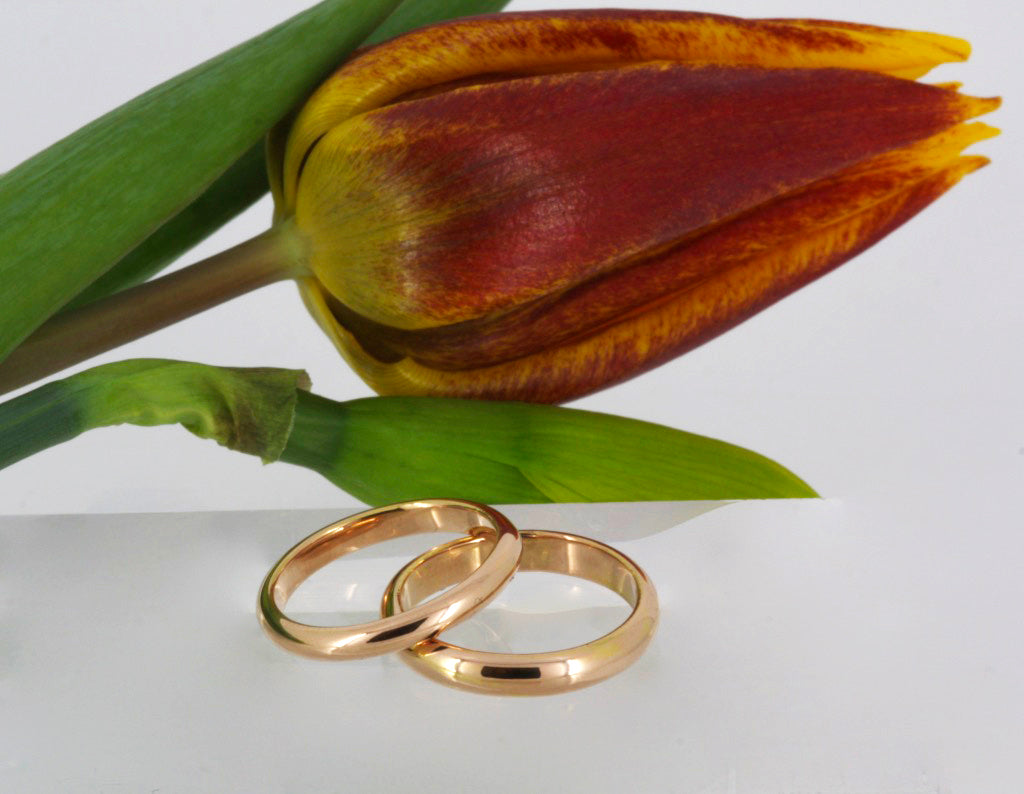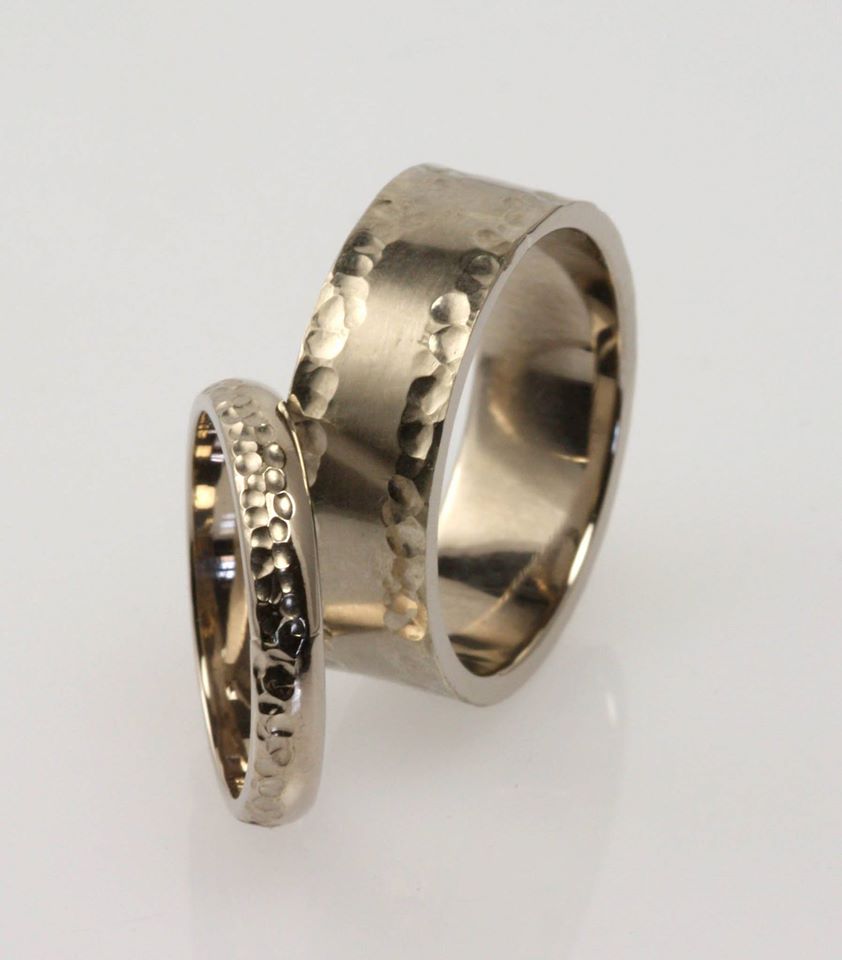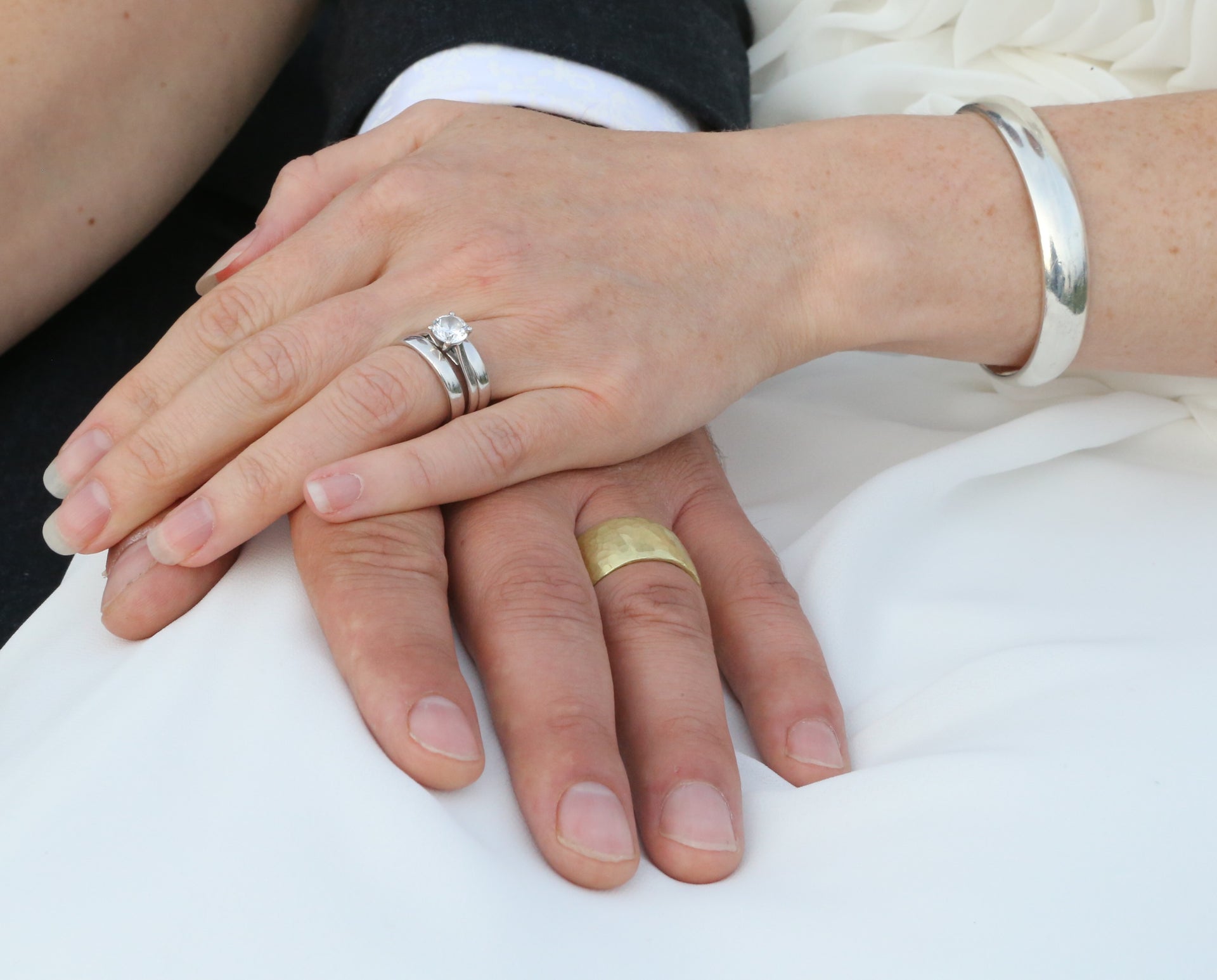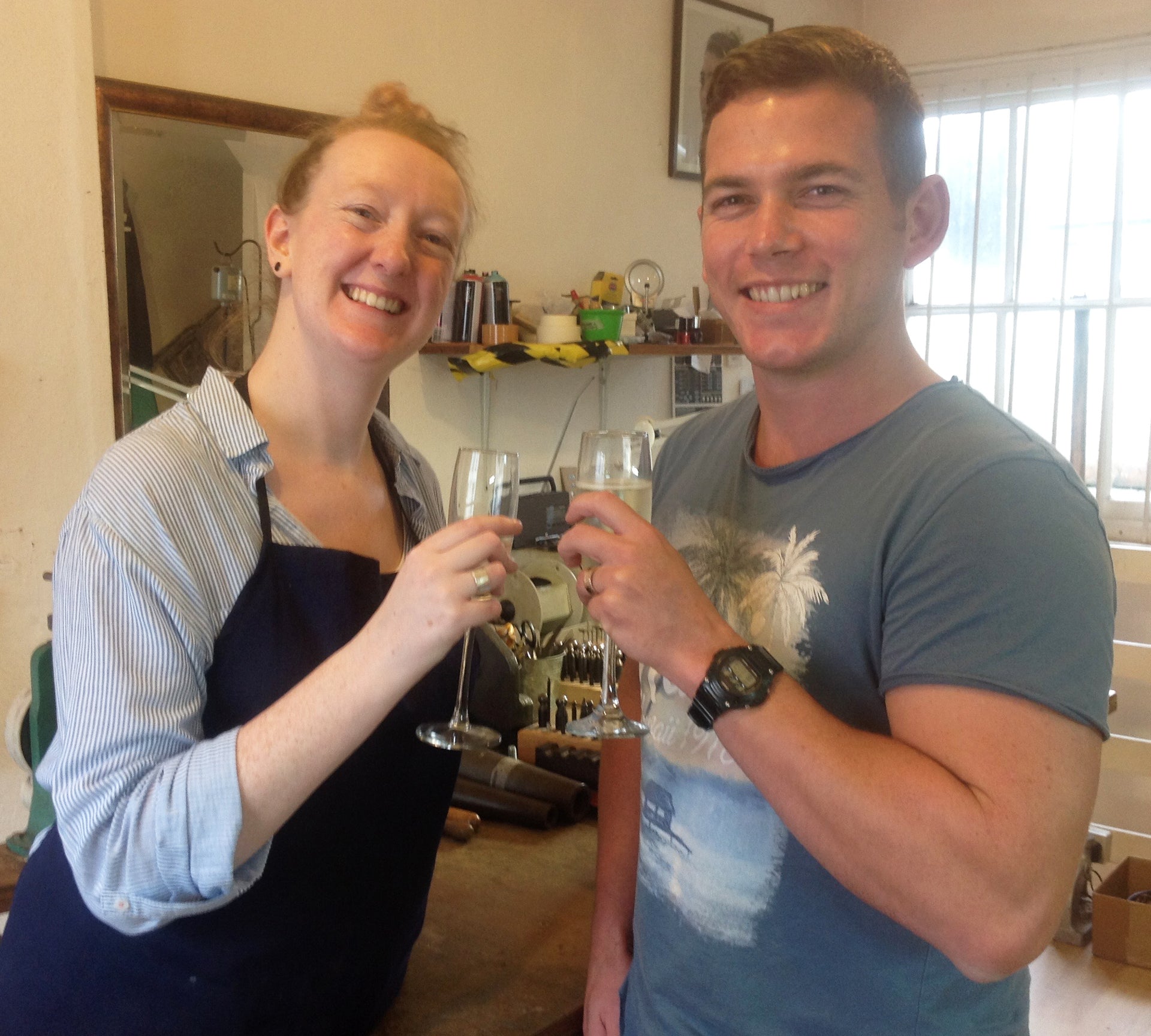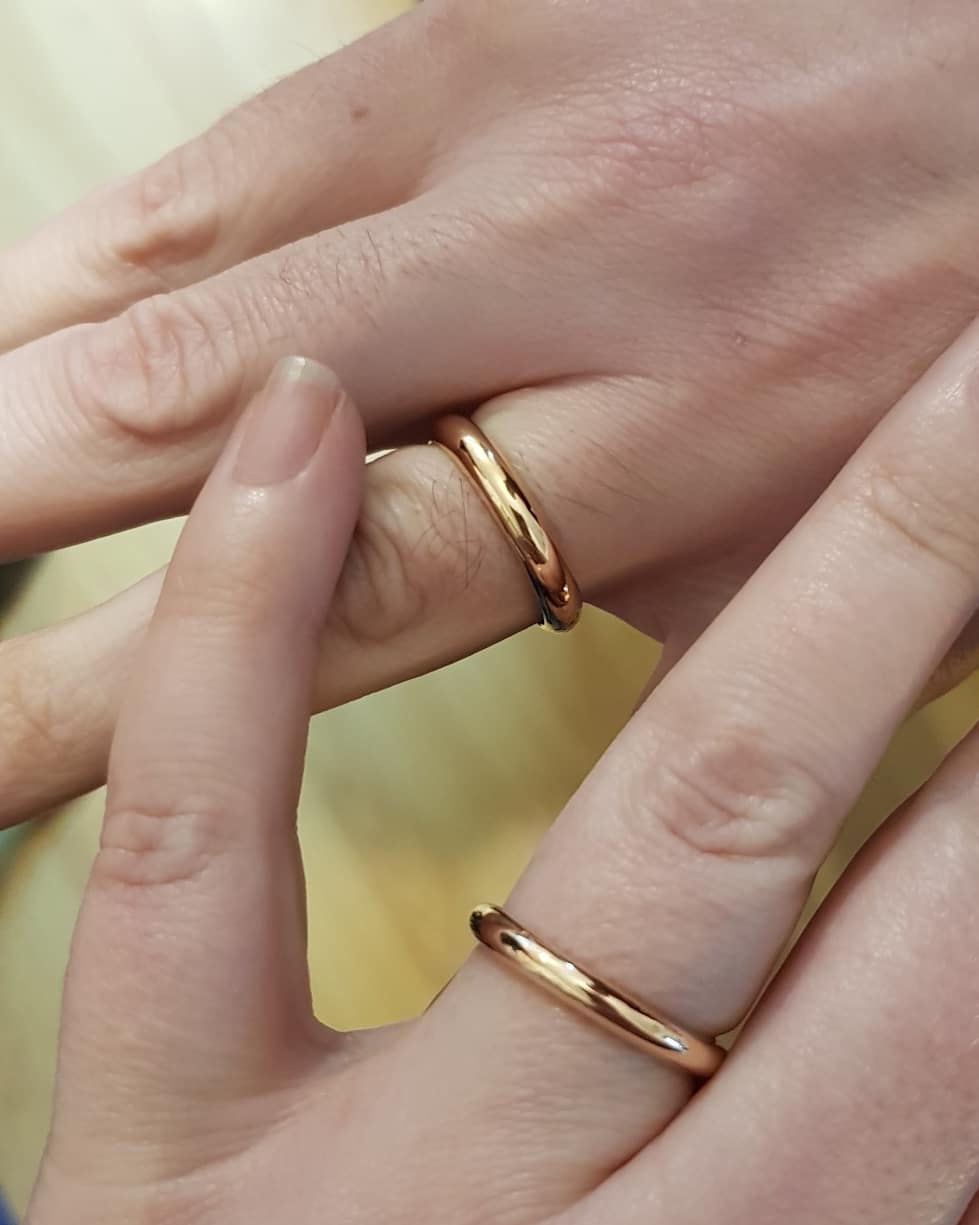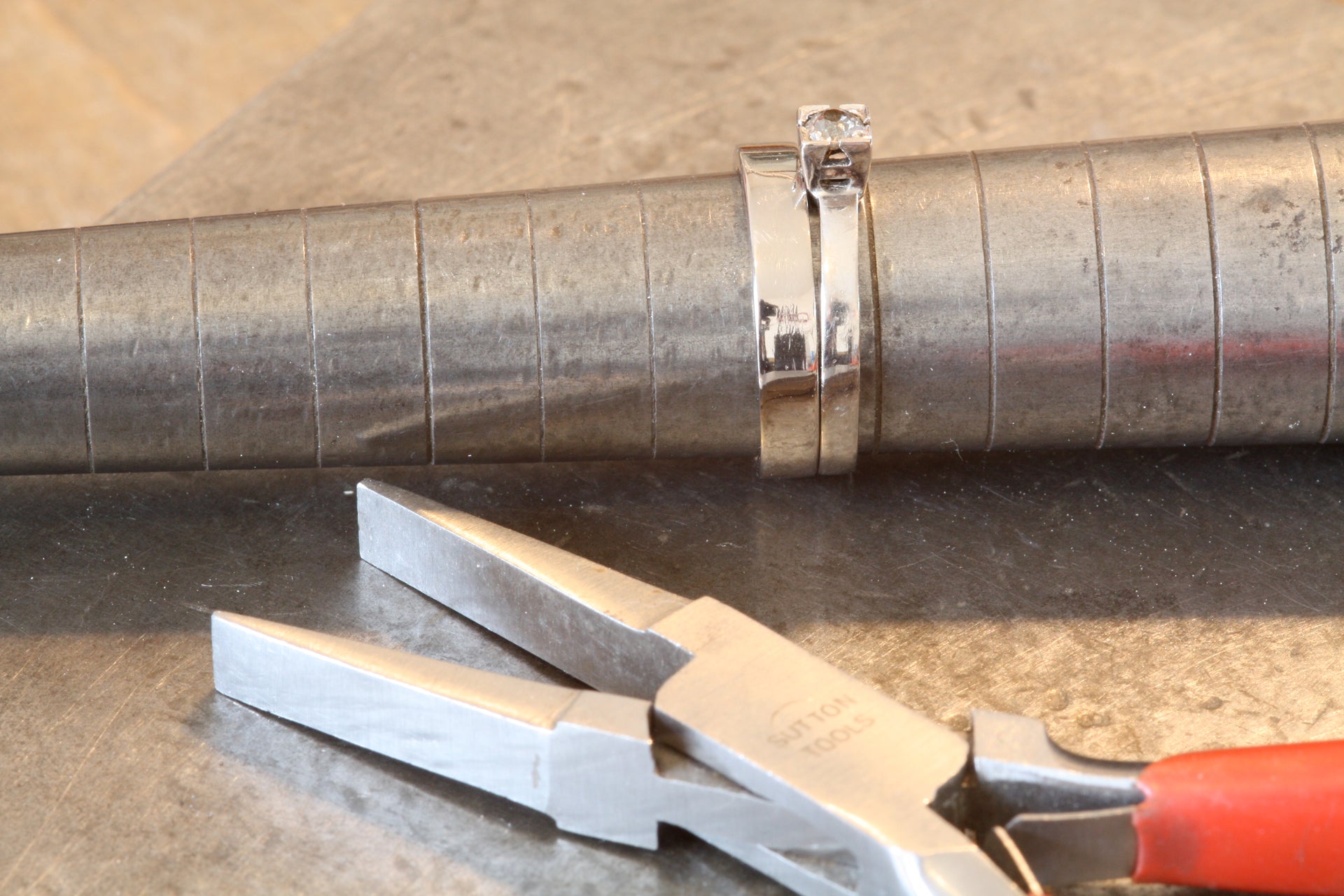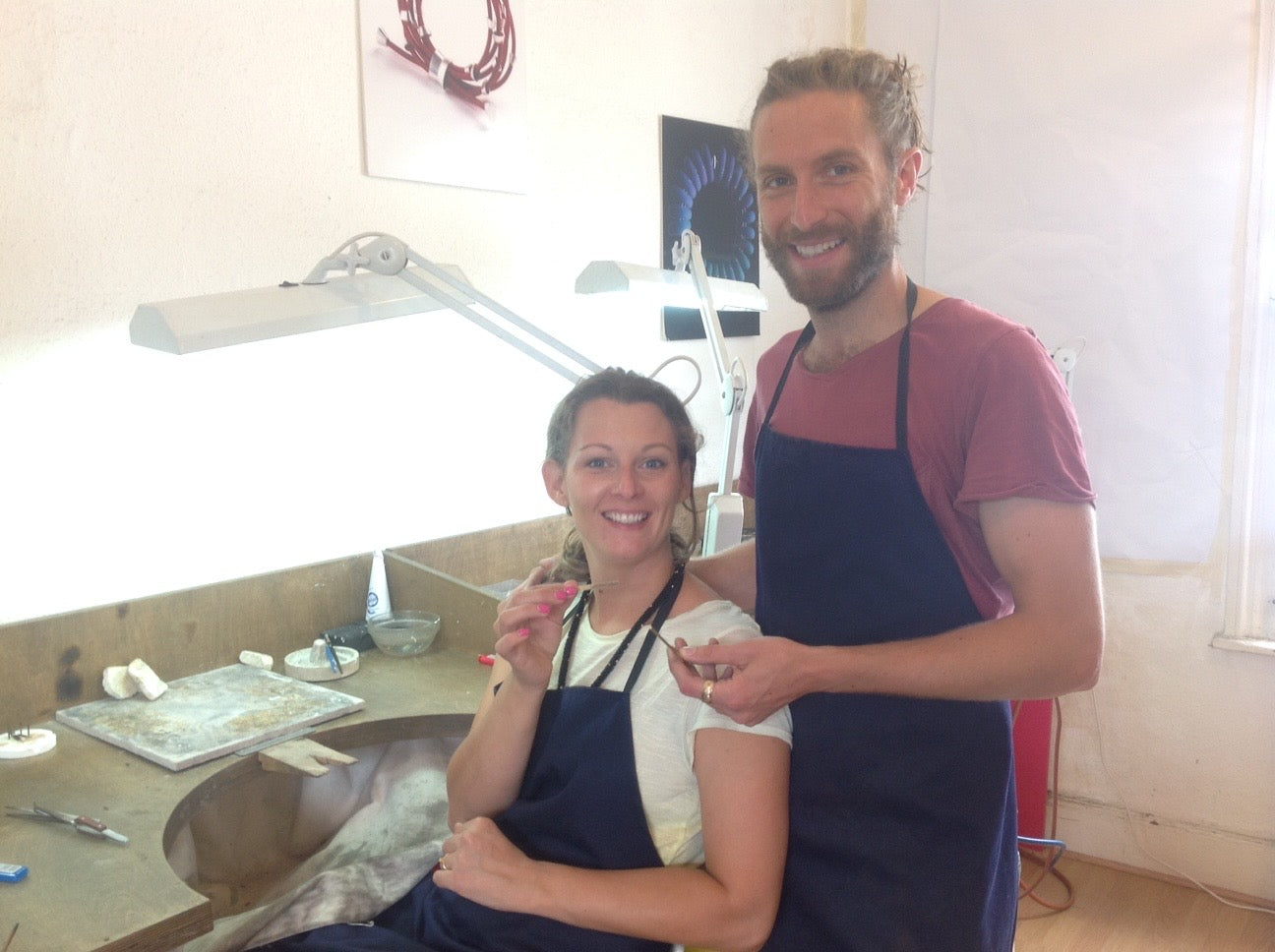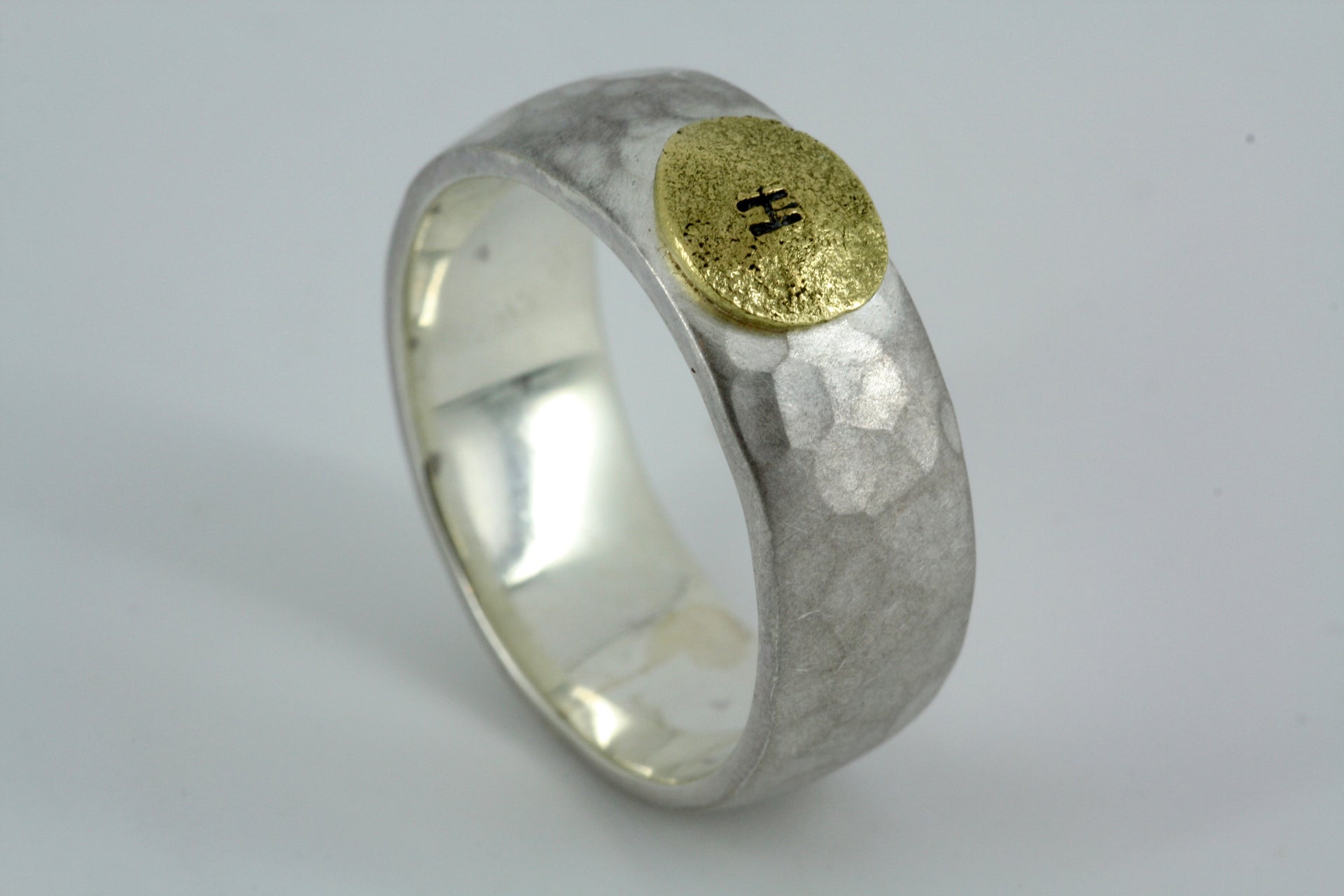 A wedding is only one day but the rings last a lifetime. This is why we were so excited when we found out we could make our own wedding rings together, it was a romantic experience that we will always remember and our rings have even more meaning for us as we designed and made them ourselves. Vicky was brilliant at sharing her expertise and guiding us through the process, we are delighted with the quality of the rings and really enjoyed learning how to make them. A massive thank you to Vicky, I would recommend this to all brides and grooms to make their wedding even more special!

Making our own wedding rings was a truly romantic and unifying activity to do! We are so happy and surprised at the beautiful rings that we created together and have built this into our wedding vows! We strongly recommend this workshop for engaged couples as it was so meaningful and moving for us both!