Christmas Collections 2015
Emily Richard
As a designer and maker of innovative and contemporary jewellery, Emily Richard produces ranges of intriguing, design-led, precious metal pieces. Emily Richard Jewellery has a distinctive geometric feel with an emphasis on wearability, style and individuality.
Emily Richard designs and makes jewellery in her workshop in Rugby, Warwickshire, using a marriage of both traditional hand skills and modern technology. There is a particular focus on creating complex patterns from repeated shapes, such as the Torus collection which is intricately constructed from thin, intersecting slices of silver.
Emily trained for five years at Birmingham's School of Jewellery, during which she won several awards for her work.
Ellie Gooch
Ellie Gooch is a recent award winning graduate from Plymouth College of Art….
Ellie's collection of geometric wire form jewellery is inspired by star maps and made from a choice of silver, luscious powder-coated colours or gold-plate. When you pick up these pieces or wear them, it is a pleasant surprise to find that they are articulated, allowing for playful movement.
Charlotte Lowe
Charlotte Lowe Jewellery was established in 2009, when Charlotte set up her workshop in Birmingham's historic Jewellery Quarter. Her photo etched jewellery collections celebrate shared memories and travel; capturing special moments with loved ones and escapes to exotic lands where some of the worlds best loved creatures can be seen. Each image is created from a photograph that is etched into sterling silver, forming a relief pattern of the image on the surface. Each item is handmade in sterling silver, with many oxidised to enhance the delicate details within the image. Many items are also inlaid with 22ct gold or striking black and gold finishes.
Jessica Turrel
Jessica trained in jewellery and enamel at Central School of Art, London. On graduation she set up a studio in her home city of Bristol. Over recent years Jessica has undertaken a sustained period of research into mark-making using non-traditional enamel techniques. Her current studio practice includes the production of both jewellery and larger scale enamel work.
Jessica has developed an approach in which she seeks to create work that moves away from traditional enamel practice in order to achieve a more ambiguous and expressive material quality. Both her jewellery and her larger scale work, she strives to obtain a tactile delicacy whilst making pieces that reward the wearer's close attention with an intricate and detailed surface.
Ami Pepper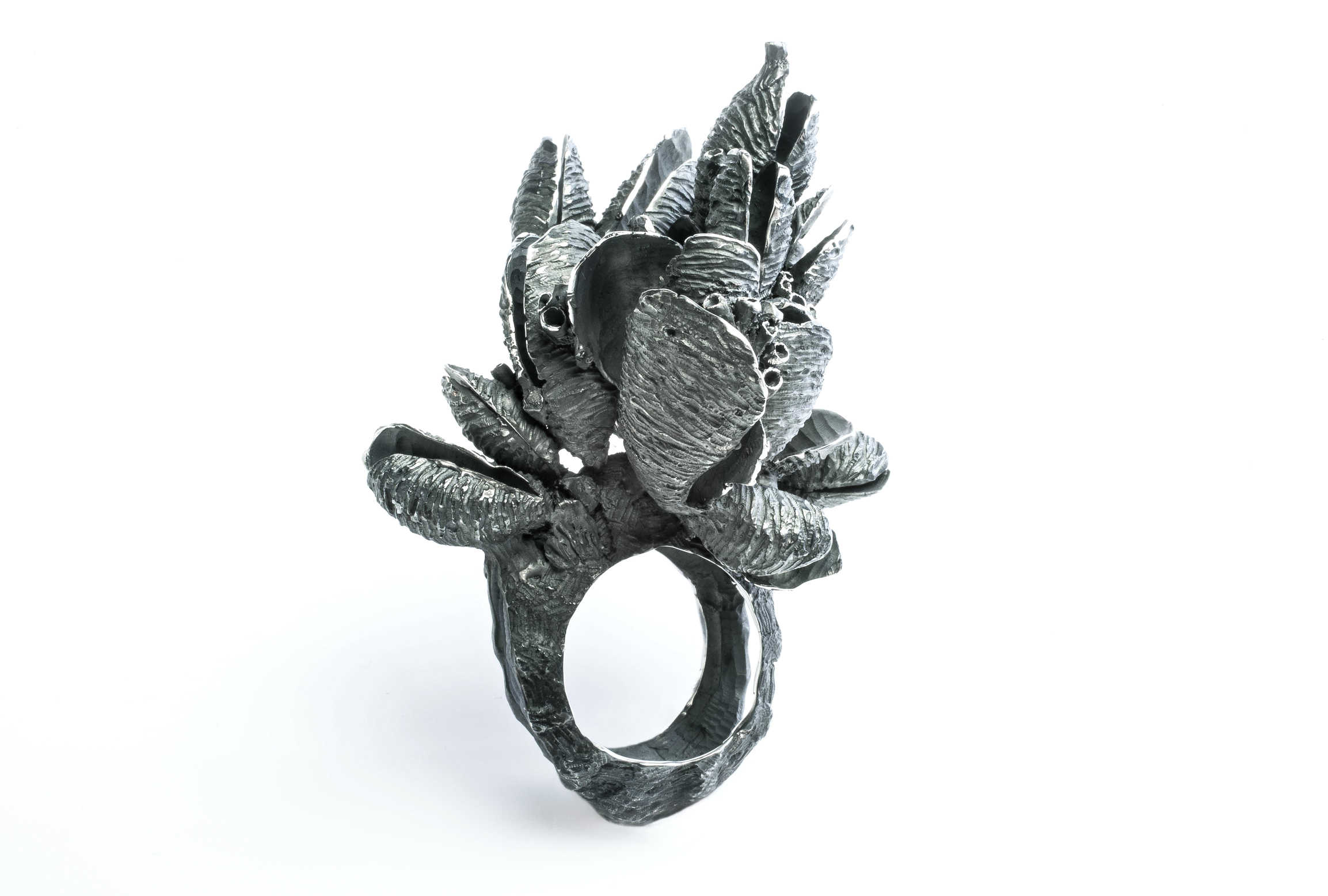 Imbued with mourning for the drift and detritus of time, Ami Pepper's derelict treasures encapsulate the unexpected. Sculptural pieces are intricately hand carved and cast in precious metals. With scatterings of stones and detailed intricacies, Pepper, a Graduate Bursary Scheme recipient, hopes to evoke a sense of curiosity around the work.
Emily Gliddon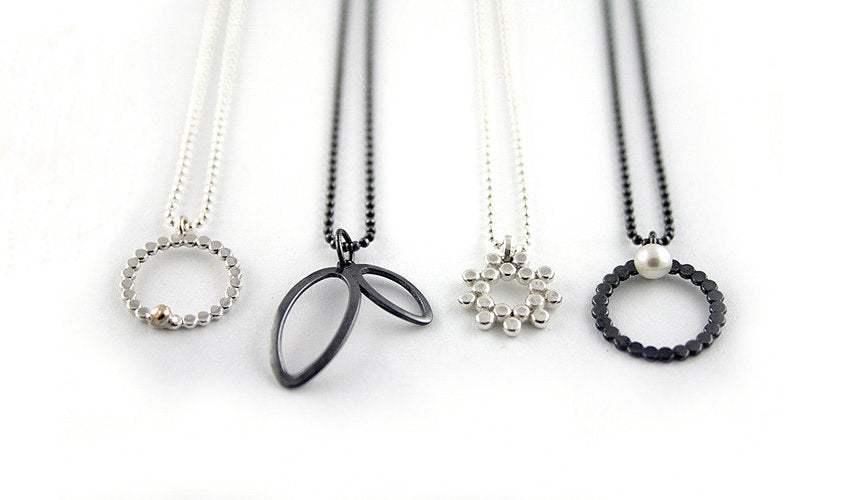 Emily trained at Middlesex University, achieving a first class BA Hons in Jewellery.
A magpie at heart, Emily reveals the beauty in everyday experience: found objects, nostalgic emblems and natural shapes are reworked into captivating modern jewels. Working with silver, gold and precious stones, Emily uses traditional metalworking skills to explore and expose the inherent beauty of the natural world. A respect for craft practices, a love of storytelling and a keen eye for decorative details are combined to create a sensual and subtle range which resonates with human appeal.