'Carnally Consumed' – Plymouth Art Weekender
The Victoria Sewart Contemporary Jewellery is hosting Carnally Consumed an installation of objects, jewellery, found objects and various ephemera by visual artist Nuala Clooney. A cross disciplinary artist, Clooney draws upon psychology, poetry, philosophy, her own life experience and employs metal, glass, textiles and edible materials to explore the notions of intimacy, sensuality, fragility, sentimentality and the uncanny.
'Hand and mouth crafted, the finished pieces carry traces of my own body's involvement because of the very physical nature of how I make work. Some of the pieces fit into the mouth or come from the process of moulding my mouth, filling the void with material resulting in an opening mouth, an expression of our inside/outside places, the receptacles where we receive, contain, consume and ultimately exit with our last breath.'
'My intention is that the work engages us in a form of shared intimacy which transgresses conventional boundaries.'
Clooney initially trained by Tim Shaw and has furthered this education with Professor Jivan Astfalck on the MA in Jewellery, Silversmithing and Related Products at the School of Jewellery in Birmingham, the outcome – a very 'jewellery' approach to making, resulting in objects that are both, equally beautiful and unnervingly uncanny.
Presenting this collection at The Victoria Sewart Contemporary Jewellery Gallery, amongst the more traditional world of contemporary retail jewellery will highlight the similarities and differences between the practices.
Friday 25th September – Sunday 11th October.
Opening Event – Friday 25th 5pm – 8pm
Gallery opens Monday & Tuesday 10.30am – 4.15pm
Wednesday, Thursday and Friday 10.30am – 5pm
Saturday 10.00am – 5.30pm
Sunday 10.30am – 4.00pm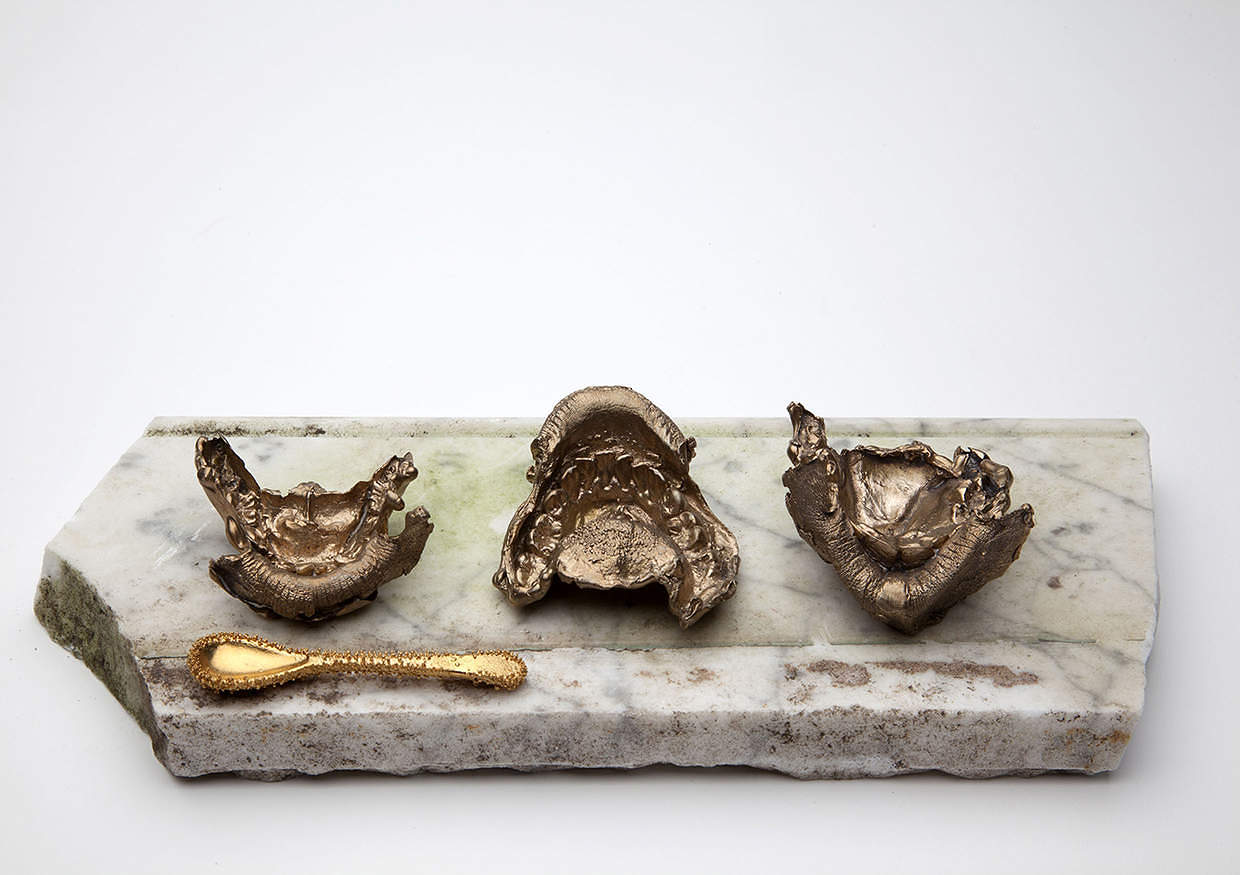 Palate Cleansers
Click below to read about 'Plymouth Art Weekender'